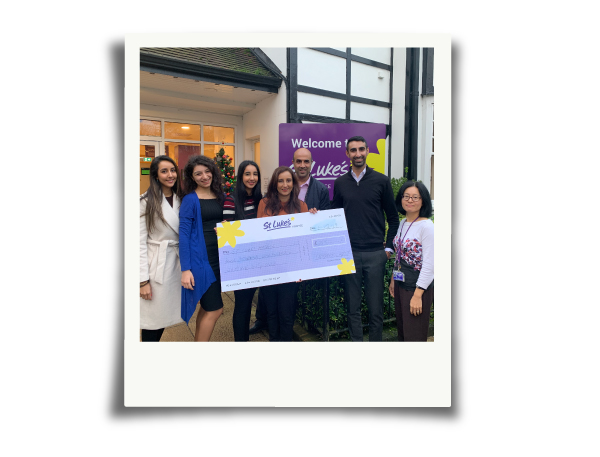 Why St. Luke's Hospice?
St Luke's Hospice is the local hospice for Harrow and Brent. They care for people whose illnesses are no longer curable, helping them to live the best life they can. Their vision is a world where everyone with an incurable illness can access the care they need to live well, know that their family and carers are supported, and can die with dignity in the place of their choice.
Founded by local communities, St. Luke's have been providing free expert end of life day care for local people since 1984 and specialist care in their In-Patient Unit (IPU) since 2000. 75% of their fundng is reliant on support from the local community. All of their services are provided completely free of charge, and each year thousands of local people support the work of the hospice by making donations, taking part in events, playing the hospice lottery, or shopping or volunteering in our eighteen charity shops.
The vision and passion displayed by St. Luke's has and continues to inspire everyone at Campaignmaster to get involved in fundrasing to help anyway we can.
As well as supporting St. Luke's Hospice, the Campaignmaster team takes pride in participating in other fundraisers such as Save the Childrens Christmas Jumper Day and Macmillan Coffee Mornings. Follow our socials to keep updated with our future events and to find out how you can get involved.