Our Data Capture Forms
Our data capture forms can be embedded into your website, or used independently. You can even choose to update the data collected via your survey to your existing database, or keep entirely separate. Also, with more and more people opening emails on mobile devices you can fully optimise your email to look great in any browser or device. You don't need to deploy any additional IT professional to build your form, it's so simple and if you need any help our support team are only a direct email or phone call away. Alternatively, you can fully outsource your build to us. We can even make them dynamic so only relevant questions appear depending on previous answers.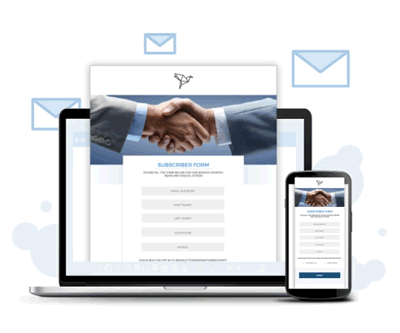 Why Campaignmaster Data Capture Forms?
Unlimited Personalisation
You can make your form as unique as possible to your user, so you can choose to insert data that you already hold on your subscriber so they only fill in the new fields.